40 Best Walk-in Shower Ideas for Small Bathrooms
Maybe you found your dream house or apartment and the bathroom is quite not stand up to your expectation. It is a little small for your taste. Should you give up your dream house just because of a tiny bathroom? Absolutely No, With a few thoughtful and modern modifications and, improvements small bathrooms can feel just like a much bigger space.

A walk-in shower can add luxury and comfort to your small bathroom. Fortunately, you don't need a bigger space to install a walk-in shower. Walk-in showers are elegant and practical for any bathroom. These small walk-in shower ideas show you how to beautifully stretch a small bathroom's space and will make your bathroom feel super spacious.
1. Glass-Enclosed Shower
A glass-enclosed shower is small but functional and appears boundless. Frameless glass-enclosed shower doors have gained popularity in recent years as homeowners develop a taste for glass showers. If you are just started with your bathroom remodeling project and your bathroom is a little small then going with a glass-enclosed shower is a good idea. It will enhance the beauty of your bathroom and gives a luxurious feel as well.
2. Compact Corner Shower
When you are struggling with square space, your options become limited. And the best option is a corner shower. A compact corner showers for small bathrooms are most suited if you are not a tub person and you don't have space to put in a bathtub that fits your requirements as well as that of the bathroom area. Most of the interior designers suggest a glass-enclosed compact corner shower that fits in the corner and looks perfect. Setting a walk-in shower into a small bathroom's corner expand the main bath area
3. Archway Walk-in Shower
You must try an Archway door in a Small bathroom Instead of Glass Shower Doors. Adding an archway door to the shower opened up a whole new world. An arch over the bathtub or over the door is a great way to add a unique luxury feel to your bathroom shower. Archway is always in trend when we are talking about bathroom renovation.
4. Light-filled Shower
To create a fresh and luxurious bright look, place tall mirrors away opposite the transoms to reflect light. By installing perfect lighting will open up the bathroom and was a game-changer. Use transparent glass for the shower walls to let bright white light filter through and to create a natural look. Consider including a window in the shower to allow natural light inside can make a huge difference. A skylight would be always better and the shower will be glitter in natural light and will have an almost divine look.
5. Doorless Walk-in Shower
For a small bathroom, you can avoid the door as well. Doorless showers required a place along the center of a wall. Try to plan to have at least six feet of open space alongside the entrance of the shower. The doorless walk-in shower has loads of style and most suited for a small bathroom. There are some more benefits for a doorless shower like Glass shower doors require constant cleaning to prevent hard water spots and a doorless shower means one less thing to clean.
6. Carve Out Niches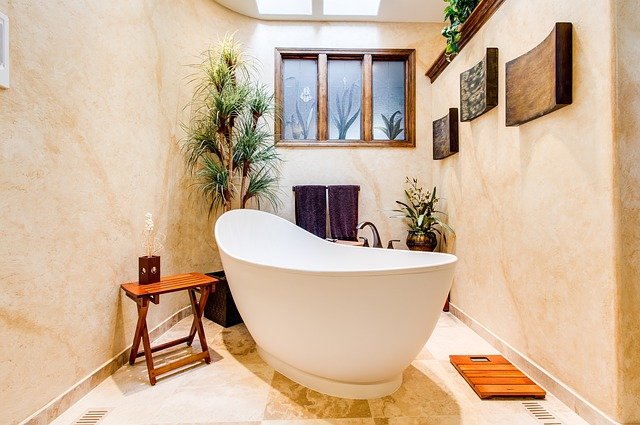 Your bathroom niche doesn't have to simply be an inlet in your shower. When you're renovating your bathroom, Ask your renovator to incorporate a shower niche or two for storage, It will be the best decision while bathroom renovation you ever made. Another way to add some luxury feel to your bathroom shower niche is to mix up the tile pattern.
7. Frameless Glass Shower Door
For small bathrooms opt for frameless glass shower doors are a good idea. These are very space-savvy and required less space than a simple glass door with a frame. Frameless glass shower doors can also be custom installed in corners or along with walls. A frameless shower door is best because it does not require any metal support by using heavier glass. The heavy-tempered glass is dense enough to support itself.
8. No Tubs & Bigger Bathroom Showers
Remodeling Your Bathroom with a Luxury Shower but No Tub is a Smart Move and most used in small bathroom.  Over the last few years, interior designers and bathroom renovation experts have been getting many requests to replace bathtubs in the bathroom with a large, luxury walk-in shower. Removing the bathtub gives you more space to utilize when designing your bathroom. It allows you the extra space to create a large, luxurious bathroom shower.
9. Walled Shower Partition
Small bathrooms sometimes need partitions to keep water away from splashing into areas where we didn't like it. Nobody likes to sit on a wet toilet seat. As an alternative to the glass door, you love the idea of half-wall partition installations as bathroom shower guards.
This walk-in shower idea allows you all the privacy you need and keeps the bathroom open. You can decorate the vacant space with plants and other bathroom decorative accessories, It will enhance the beauty of the bathroom.
10. Walk-in Shower and Sink Design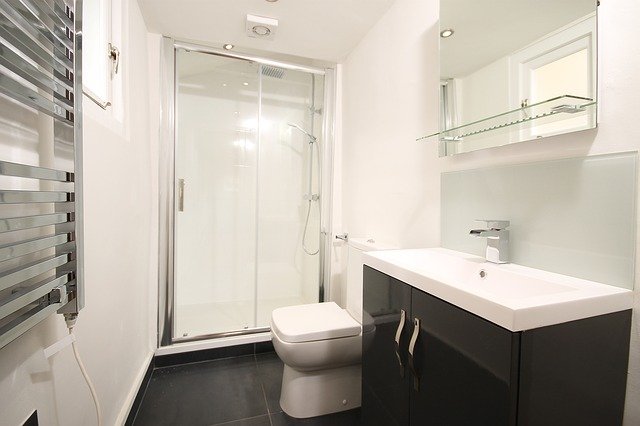 Renovate your bathroom shower with a wall-mounted, tabletop or pedestal sink to open up space for a walk-in shower. In a small bathroom choosing a wall-mounted sink instead of a full vanity provide you much space for a garbage bin and you can put a small storage stool that can tuck behind the sink, as well as you can install towel hooks just outside the shower door.
11. Shower & Steam Room in One Space
If you are wondering whether you can turn your bathroom shower into a steam room, the answer is yes. Bathroom designers nowadays install both shower and steam room in the same space. First, they install the ceiling tiles after that installation of the steam generator and at last installation of the glass door, that it. Now you can enjoy both at the same place.
12. Use the Highest Ceiling Point
Newer houses bathroom is often built with standard nine-foot ceilings. Shorter eight-foot bathroom ceilings may feel more cramped or, even outdated. High ceilings give the bathroom a bright and airy feel and add grandeur to entryways. While lower ceilings can create a sense of dark and coziness. The high ceiling point provides a luxurious feel to your small bathroom shower.
13. Ditch the Shower Door
If your bathroom is tiny then you have to option ditch the shower doors. Semi-frameless shower doors are another for the bathroom. You can also install a trackless shower door that allows for clear, unobstructed access to the shower. A trackless shower door usually only moves on a pivot or hinge. With trackless shower panels, you can walk right into the shower without opening any kind of door.
14. Rustic Wood Tub in Bathroom Shower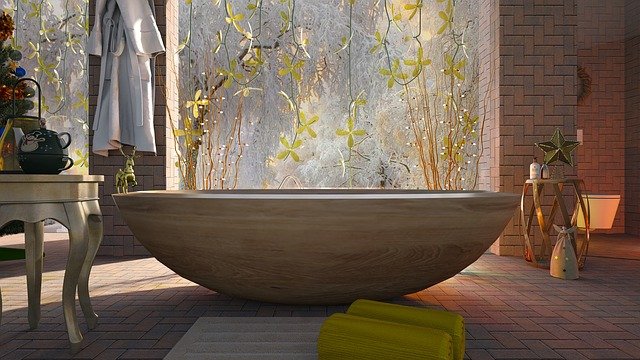 Wood provides a seamless transition from the bathroom shower to other areas of your home. Rustic wood tub, bathroom vanities, and rustic country bathroom mirrors keep things bright. This bathroom tub is mostly installed in the cream color palette. It contributes to the bathroom's relaxing and luxury ambiance. If you are looking for a bathroom that feels both earthy and elegant, we have one word and one trend for you: rustic.
15. Large Format Tile
Large-format tiles have raised bathroom renovation standards higher than ever. The expert advises you about the size of tile that works best for your bathroom shower according to your bathroom size. In smaller bathrooms, luxurious showers often evolve from tiles that are at least 12 x 12. Large tiles enhance the beauty of your small bathroom shower and it will add that designer look.
16. Choosing Right Shower Tray
A shower tray is a base for a bathroom shower area that helps collect the water. Shower trays come in a variety of shapes, designs, colors, and materials that provide excellent options. Square-shaped shower trays are commonly used as they are practical and take up in a small bathroom. You can also go with rectangular trays and other shapes.
17. Using Colour in Small Bathrooms
Decorating a small bathroom shower can be tough and choosing the perfect color scheme can be much harder. Choosing a vibrant color for the walls and ceiling or bathroom is the statement in this modern luxury bathroom design. One of the best ways to give your bathroom a spacious look is to use lots of white, white paint, white tiles a white vanity sink, and so on. White colors make a small bathroom look bigger.
18. Shiplap Bathroom Shower
Shiplap would be a fantastic added feature in a bathroom shower. Not only is it a budget-friendly bathroom, but it adds a large amount of luxury texture. The shiplap in the bathroom shower adjusts the color and pattern with its smooth surface and color lines. By adding white shiplap to your bathroom shower walls can make your space feel brighter and bigger.
19. Install a Small Perimeter
If you are looking to define bathroom shower space without making it seem small, use a short perimeter along the edge. When paired with glass doors, it will blend right in with the whole bathroom. While choosing the perimeter it is best to take expert advice as the right perimeter plays a key role in making a bathroom shower more elegant.
20. Private Spa in Bathroom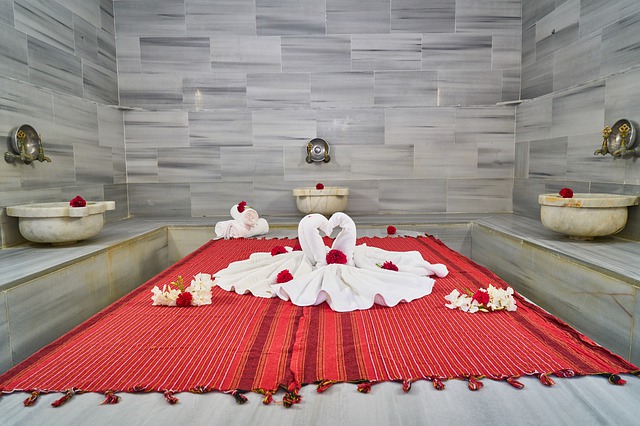 You can also add a private spa in your bathroom shower. Like most spa services, your bathroom provides you a private space where you can take a relaxing bath or warm shower to de-stress. By choosing a design that's fresh to fit with the spa theme. Create extra storage to organize and display toiletries. Try to use and a wicker basket to display hand towels. By using these tips you can easily turn your small bathroom into a private spa.
21. Walk-in Shower Under Eaves
Eaves can provide wonderful design opportunities in small bathroom showers. Homeowners opted to open up the bathroom with a skylight. It is the best source of natural light, and it also divides the bathroom. Space under the walk-in eaves can be an asset when laying out your bathroom. Under-the-eaves bathroom have the snug feeling often found in luxury style bathrooms. White tiles and flooring fit that eaves style, too, and not only tie the bathroom together but also enhance the bathroom space.
22. Tile Laying Inspiration for Small Bathroom Shower
The most important part of designing a small bathroom is choosing which tiles and colors are fit for your space. If you're looking for a bathroom design, you may be going to the idea of all-white and marble. While renovating a minimalist and modern bathroom, stick to ideas like neutral tones with bright colors. White large hexagon tiles work in a small space and create openness. Don't be afraid to do experiment with different tile patterns, just make sure to plan before you start bathroom renovation.
23. Create a Wet Room in Bathroom Shower
For many homeowners, the idea of a luxurious wet room in the bathroom is a dream but in reality, the way of installing a wet room is not as difficult as they imagine. The idea of a wet room is simple that consists of having the shower boxed in one corner, the bath is removed and the entire bathroom becomes a luxurious "wet room". The wet room is fully drainable and often the sink and the toilet will remain in the existing place so that you can still use these necessary items.
24. Add a Central Drain System
Adding a bathroom shower drain isn't a difficult task, but you have always to be prepared for complications before you start the renovation task. It should take just a couple of hours to add a drain system in a bathroom shower base. Sleek and stylish linear drains offer many design options when planning the look of your bathroom shower. Linear drains to eliminate the need for a shower curb and the room will appear larger. You can utilize more of the bathroom space.
25. Modern Round Shower
Modern round bathroom showers are in trend in recent years mainly in small bathrooms. The round shower is elegant enough to inspire your complete bathroom redesign, The Head with Arm is for the round shower is durable and stylish. The rounded corners and low height make it a natural fit for any small bathroom. It's offered in multiple sizes and finishes to perfectly match your needs.
26. Space-Savvy Bath Shower
As with a small bathroom space, you need to get more creative to make a luxurious shower. That means you have to go through deep research into all of your possible options and choose the absolute best one for you and your bathroom space. Whether you have a super small bathroom or less footage to work within a large house, the shower will help you design the bathroom space that feels elegant. Space-savvy walk-in shower design helps you make your bathroom feel bigger.
27. Sit Down Bathroom Shower
A sit-down bathing shower offers the feature to sit down or stand safely when using the bathroom shower. Everyone loves a nice relaxing shower. A sit-down shower is perfect for those who are struggling or worry about falling or slipping in the bathroom. The sit-down shower comes with a choice of comfortable and attractive wooden and padded seats. They are very secured folding seats that can be lifted out of the way. The sit-down shower also needs less space as compared to a normal shower.
28. Copper Bathroom Fixtures
Bathroom fixture styles, like all other decorative elements in the bathroom, come and go. However, one of the best trends in bathroom fixtures is copper. Unlike chrome or nickel, copper offers a very warm look and feel in your bathroom. Its earthy color works elegantly well with natural tiles and can be used in both small and big bathroom design schemes. Copper bathroom fixtures are the best walk-in shower ideas for small bathrooms.
29. Use Fun Tiling in Small Bathroom
When it comes to design your tiny walk-in bathroom shower, a little bit of fun tile can go a long way. At first thought, fun tiles serve a distinctly luxurious look. They protect your walls from water damage and toothpaste smudges alike. Placing two types of fun tile in one space is the most used way to make a statement. Using fun tiling in your small walk-in bathroom showers is also a great way to enhance the beauty of your bathroom.
30. Nature-Inspired Walk-in Shower
A simple nature-inspired bathroom shower is designers opted for a small bathroom. The designer's main focus is to set a relaxed, spa-like feel in the bathroom shower. To keep the bathroom looking as simplistic, bigger, and modern as possible, a nature-inspired shower should be the best choice. A custom wooden bathtub is a centerpiece for a stylish space. You can also choose teak wood for its natural look, warm color, and water resistance.
31. Indoor-Outdoor Combo Walk-in Shower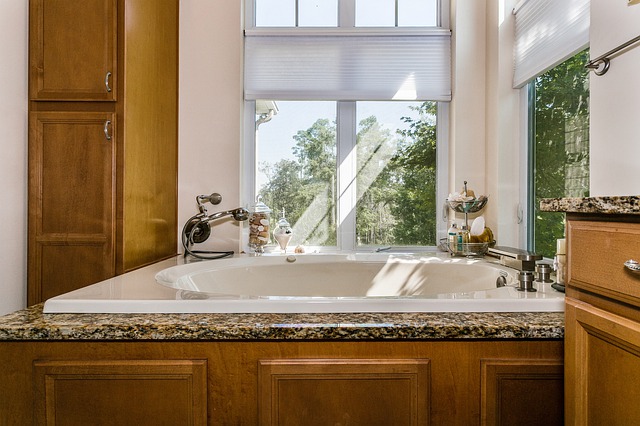 Why should you choose between an indoor and outdoor bathroom shower when you can have a combo of both at the same time? Only a glass wall will separate the indoor bathroom shower from the outdoor bathroom shower. By combo shower, you can enjoy the feel of both indoor and outdoor at the same time.
32. Bright Walk-in Shower for Small Space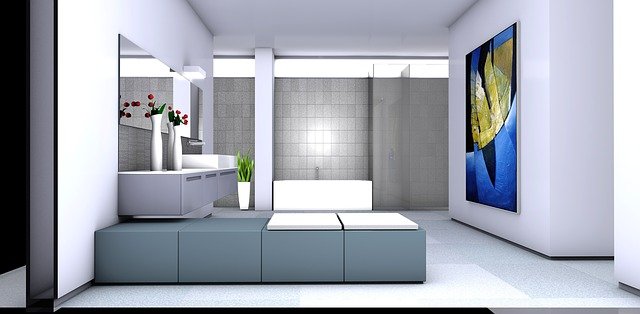 A bright Walk-In Shower can create the illusion of small bathroom space in your design by choosing intentional bright paint and tile colors. A bright walk-in shower creates a nice luxurious feeling. A small bathroom shower space is classically elegant in a bright color. Walls painted with white or a light color make a bathroom feel larger.
33. Combined Shower and Tub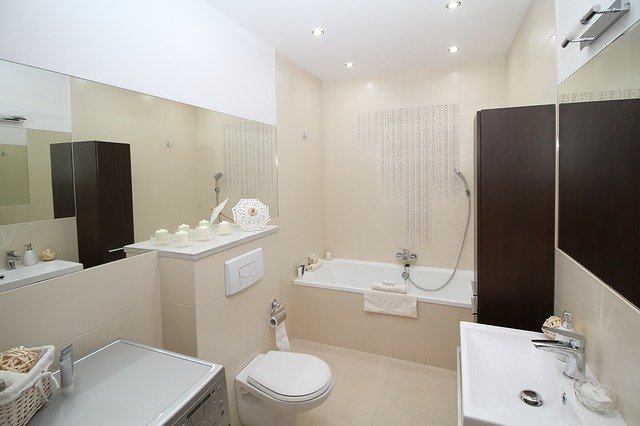 Often homeowners are unsure how they can use a combination of shower and tub to make their small bathrooms look better. There are lots of ways through which you can use or make this combination that works in small bathrooms, the tub shower combo is actually very practical in recent years. There are many possibilities to choose from. One of them is to have the shower in the bathtub, a perfect option for small bathrooms.
34. Make It Cozy
One of the best ways to make a small bathroom shower cozier is to introduce a little nature appeal. In the bathroom shower, this could mean a rainfall showerhead. The overhead allows the water falls straight down from the upside, just like rain, which makes taking a shower soothing and natural.
35. Curved Corner Shower Stall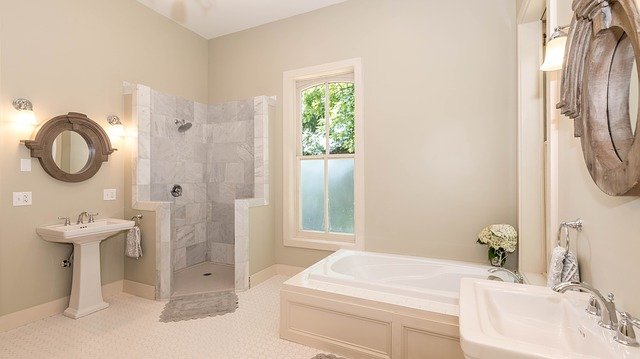 A curved corner shower stall in a walk-in shower for small bathrooms looks very beautiful. In modern bathroom showers, curved corner stalls are very trendy for the last few years.  These shower stalls specially designed for a small bathroom because they are very compact and fit in the corner of the room. So if you are also struggling with a tiny bathroom then a curved corner shower can be the best option for you.
36. Stainless Steel Walk-in Shower
Stainless steel showers built entirely from stainless steel and are very easy to install and integrate with new or existing bathroom shower walls. They are also rust-proof, stain-proof, and antibacterial. There are many manufactures that can create a steel shower as per your size and requirement.
37. Claw-Foot Shower Pan
If you are thinking of designing a bathroom shower short on space, but don't want to compromise on style, a Claw-foot shower pan is an ideal option for you. A clawfoot Shower is a classic piece for the house that gives warmth and style to any bathroom, small or large.
38. Keep Your Furniture to Scale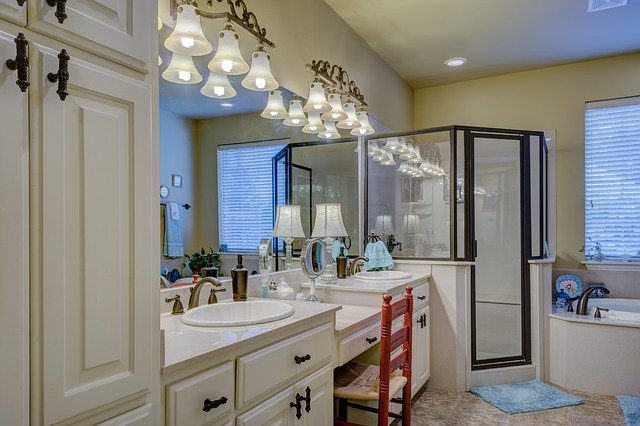 While designing a small walk-in bathroom shower furniture plays an important role. You should have to keep your furniture to a scale that fits in your bathroom space. Before you are going to start your bathroom renovation project draw up a floor plan first to arrange all the bathroom furniture and you can utilize your complete space.
39. Plan Built-in Storage
There are so many space-saving bathroom storage ideas to choose from. It depends on the size of your bathroom. While choosing storage for the small bathroom you have to create a proper plan for the storage, cabinet, and other space. Check the image for the fully organize small bathroom, everything is in its best place. This task needs proper research.
40. Walk-In Showers with Benches
While adding a built-in shower seat or bench to your walk-in shower, You have to keep in mind that you must be able to place a disc that is 30" in diameter on the base of the shower for the fixture to passcode inspections. A walk-in shower with a bench can add function and a sense of luxury to your bathroom shower.
Benefits of Walk-in Showers
Walk-in bathroom showers have several benefits over the regular shower.
The first benefit of a walk-in shower is related to cleaning. Tile to be easier to clean than the regular porcelain of shower interiors. Another wonderful benefit is that walk-in showers fit in any bathroom size whether it is small or large. You don't need to "cut" the bathroom into different sections to fit the shower. The walk-in shower is a statement for luxury and modern style.