How to Choose the Perfect Wall Art for Living Room
One of the most frequently asked questions homeowners and interior designers are, "How to choose the perfect wall art for the living room?". Wall art is helping in defining the personality and taste of the homeowner and their home. Wall art draws the eye, It's useful in combine certain art pieces together and creating a character in a living room.
Pro Tips for Choosing Best Wall Artwork for Your Living Area
Living rooms are the main or greater part of a home. However the living room style may be formal, informal, or semi-formal, its aim is usually to socialize and interact. There are a few blueprints to make sure you select the right wall art piece for a living room. There are so many styles and types and themes of wall art to choose from, there are so many options in wall arts out there you're sure to love.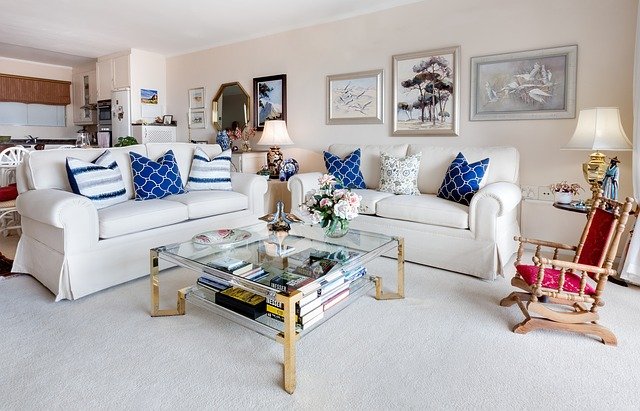 Follow Your Own Passion and Choose Your theme
What is your passion? What do you want to see the most in your living room? If you have a passion for paintings then you have to go with famous paintings such as Leonardo da Vinci, Claude Monet, and Vincent van Gogh, this is the best way to add artistic appeal to your living room.  If you have a healthy nostalgia for the lovely old days, choose from a variety of vintage wall art décor collections to keep the great of the past always be with you in the present.
Pair Complementary Styles and Colors Together
A complimentary style of wall art and colors together are another way to create a big impact in your living room. Complementary wall art filled with abstract painting to scenes from wildlife, nature, or metro city life. Opt for adding an impressive canvas above your sofa, couch, or bed to add luxurious style to a modern living room. There isn't a pre-defined formula for integrating wall art and colours together and try something new in your living space!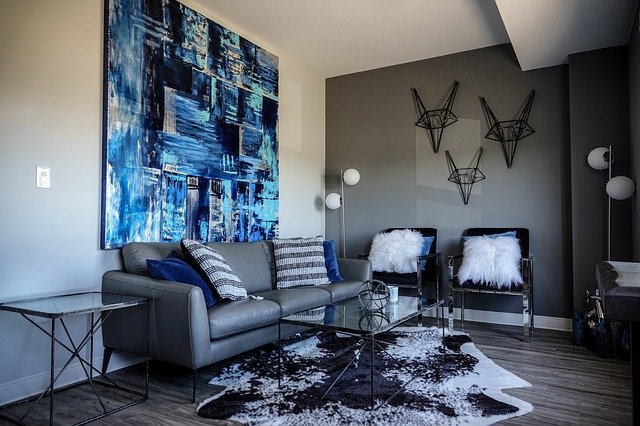 Go Solo – Choose one Large Statement Art Piece
A solo large statement wall piece with or without a frame above the sofa also creates a big impact in your living room.  Whether it's a family photograph, art painting, or wall sculpture, the large statement piece you choose tells more about your unique personal style. A solo art piece is the symbol of simplicity is in trends in recent years. One important thing you have to keep in mind while adding a solo large art piece is its size, make sure it is not bigger than the length of your sofa.
Metal Wall Art for Living Room
Whether you have traditional or modern metal art pieces in your living room can really bring out impeccable touches into your home. The metal wall art is both practical and luxurious in your living space. There are a lot of unique and practical ways you can use a metal art piece in your living room.

You can add 3-D geometric metal home decor wall art on your wall above your sofa. Large metal wall stickers add style and fun to a living room or bedroom. There so many metal wall hangings are available in the market you definitely love.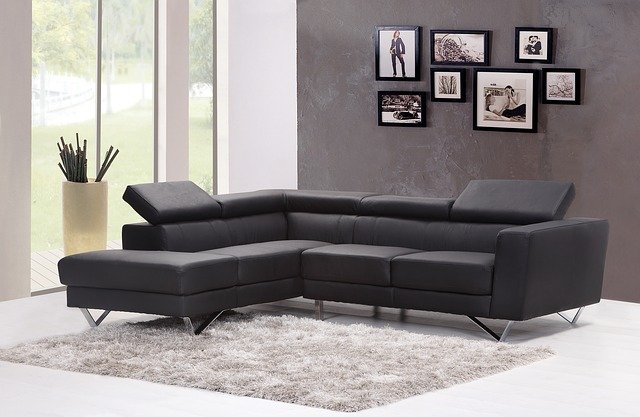 How to Choose Wall Art by Colour that Fits Your Wall
There is a big relation between the colour of wall art and the colour of the wall.  So be careful while selecting the colour of your wall art. There are two major things you have to take care of while selecting a colour of art.
Try to include a wall art in your room that matches are color of your wall that is already present. If you go through the same consistent colour most of the time it provides a very sophisticated stylish effect. Add the same colour but in different shades like light or dark. For example, A dark red and white art painting looks perfect with a light red wall. 
Choose the art colour almost opposite to your wall colour.  Bold art pieces stand out against walls with light backgrounds. You can buy an art piece made from mixed materials like plastic and metal. The colorful artwork accessories of your living room improve the boldness of your wall art.
How to Choose Wall Art by Size of Your Living Room
When you are planning to add wall art in your living room, your space size plays a crucial role. The first step while choosing wall art, keep in mind what kind of space you have in your living area. If you have a larger wall above your sofa to fill then a larger statement art piece is a better option. Large wall art pieces have the ability to make a really big impact in the living room.

If you have a compact wall then cozier style or something simple with smaller frames helps you in the decoration of your living room.
Additional Tip 1 – Think Practically and Chose the Perfect
While choosing wall art for your living room practical thinking always works and the homeowner is the main person who has the option to see the things live like available space, wall size, and the colour combination which fits best with the living room wall. For example, if you have a living room that has no natural lighting and looks a little bit dark, you can use large mirrors and bright sculptural art to add both style and brightness to the living room. There is no matter what is your profession, thinking practical can make the seamless décor to the living room.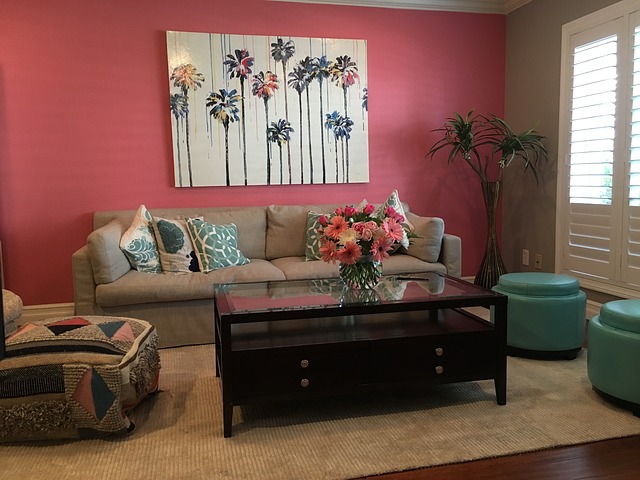 Additional Tip 2 – Feel Free to Follow Your Heart
Finally, the thing matter most is your happiness. While choosing the wall art piece for your living room you must follow the voice of your heart because ultimately you are person who spend maximum time in your living space. If you like the simple black and white photograph then go with it. You can select the perfect choice that is right for you.
Reasons Why Wall Art is a Must have for Living Rooms
There are so many reason and benefit to add wall arts in your living room out of which a few major we have mentioned here-
Wall Arts are Great Conversation Starter
Art speaks itself a thousand words and most of the time art is a path breaker when it comes to starting a conversation.  An art piece also speaks volumes about you and your lifestyle and way of thinking. In fact, a conversation about wall art is a great way to start a conversation.
Wall Arts Adds Character to a Living Room
Wall art provides the finishing touch in your living room. Adding wall art to the living room defines your character and what you like to feel around yourself.
Wall Arts Describes Your Personality
Your living room art describes who you are and create a virtual character about you — your tastes, your nature, your favorite colors, the textures you like, and how you enjoy your life.
Wall Arts Makes a lovely Coordinate
Wall art creates a lovely coordinate in your living room without complete decoration or interior design. Interior design work is incomplete without perfect wall art. Wall art enhances the beauty of the existing living space and you will have a luxurious interior.