Planning To Get A Kitchen With White Countertops & Cabinets? Read This
White kitchen cabinets and countertops are becoming more popular every passing day and in case you're planning to renovate your existing kitchen cabinets (or opting for newer ones), then you're at the correct place. It should be realized that not every individual has the same tastes and preferences when it comes to kitchen cabinets & countertops, which is why you'll need to choose a style that fits your vision. 
It doesn't matter what kind of kitchen you have – be it traditional or modern – white cabinets along with countertops will bring a fresh new artistic appeal to your kitchen space. Moreover, using white means that light will be reflected more, making your country kitchen designs look much brighter and bigger. With that being said, let's jump into some of the choices that you may have for white kitchen cabinets and countertops.
The Choices For White Kitchen Countertops
The first and primary chore that you need to accomplish is to decide whether you want cool or warm tones for the same. This is an essential choice that you require to make and without it, you cannot proceed much further. Once you're done with that, you'll need to decide the overall type of look & feel that you want to achieve – along with the functional preferences that you may have.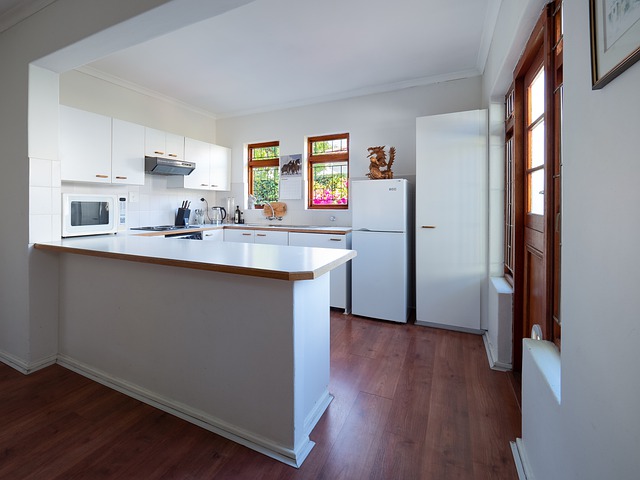 Some of the functional preferences are that the countertop maintenance should be low, the materials that are used should be eco-friendly, it should be scratch-resistant and have a seamless finish, it should have a textural finish, and the like. However, your overall budget will also play a big role in making your final decision. To summarise, the following things should be followed:
First, you need to determine on the overall design you're trying to achieve. Choose the design of the kitchen cabinet door along with its colour.
Once done, you need to pick your warm or cool tone colour palette for the entire cabinet. Ensure that the countertop colour should have a contrasting effect on the kitchen cabinet colour, so pick accordingly.
Finally, you need to conclude your budget and the amount of money you're willing to spend.
Popular Countertop Choices For White Cabinets
When it comes to choosing the ideal countertop for your white kitchen cabinets, the best option would be to opt for either laminate, granite, or quartz materials. 
If you love the natural-looking, organic characteristics of granite countertops that offer a beautiful and glistening pattern & style, then you can't go wrong with it. On a side note, if you want your countertop that mimics the feeling of a nicely finished wooden structure, then laminate countertops should be your pick.
How To Maintain Your Kitchen Cabinets Effectively
Building your new kitchen isn't just the end of the world because it needs to be managed in the perfect manner to be able to get the most out of appliances, cabinets, wall coverings, floors, and so on. Regular maintenance will ensure that you experience enjoyment when using it along with extended longevity. 
Keeping that in mind, we are distributing some of the most crucial ways through which you can maintain your modern-style kitchen designs effectively.
Why Should You Care For Your White Kitchen Cabinets?
With the help of proper care, you'll be able to obtain a lifetime of satisfaction and usage. Proper care, in this case, includes – polishing, cleaning, and non-usage of household cleaners that can damage the kitchen cabinets. 
The Ways To Take Care Of Your Kitchen Cabinets
After Installation
It's suggested that you wipe your kitchen cabinets every day with a damp, soft cloth and then clean any leftover moisture with another dry cloth. It's suggested that you wipe your kitchen cabinets always in the direction of the wood grain. You also need to apply a high-quality polish over the kitchen cabinets' surface so that they don't warp under moisture.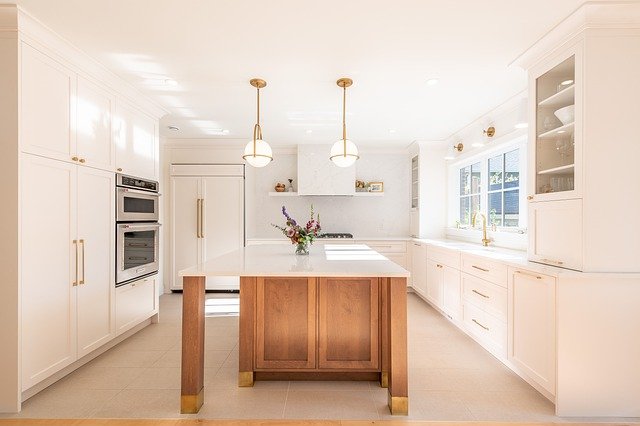 Ensure that the polish you're using should be devoid of any wax or silicone. Moreover, you also need to follow the manufacturer's directions for the same. The polish will also be protecting your cabinets from any minor scratches or stains.
Regular Basic Cleaning Schedule
If you don't clean your white kitchen cabinets regularly, there will be a massive build-up of grime and grease – which can easily destroy the overall look of your new kitchen cabinets. Ensure that you clean your kitchen cabinets every two weeks to remove any build-up or depending upon how much time you use your kitchen every day. Try cleaning with water at first and if that doesn't work, you can opt for a mild dishwasher soap mixed with water.
Apart from the above solution, if the grease/grime build-up is dense, then you need to opt for a better cleaning solution and that is mixing-up baking soda along with water. Use a sponge for cleaning and scrub the surface of the kitchen cabinets until the build-up is dissolved and removed. Once done, you need to clean the surface a second time using a damp cloth and thereby finishing with a dry cloth op. 
Another option that you can opt for is a solution that uses water mixed with vinegar. However, you should not be using the following ingredients when cleaning your kitchen cabinets:
Solvents
Bleaching Agents
Products that are petroleum-based
Nail polish remover
Steel wool
Plastic brushes
Paint thinners
Ammonia
Lastly, if you want a countertop that has the best durability with very little to spend on the maintenance part, then quartz countertops are a no-brainer.