The Complete Moving Checklist That Everyone Should Know
Moving is one of the most difficult life events that you have to face, one way or the other. From packaging boxes to making sure that your belongings are safe with you – the list can be endless and also tiring for the average consumer as well.
If your planning is not performed in the right manner, then it may lead to a horrible experience and you might also face losses as well if something gets broken on the way. Having a checklist will remove these issues completely and you'll get peace of mind at the end of the moving procedure.
Knowing All About The Complete Moving Checklist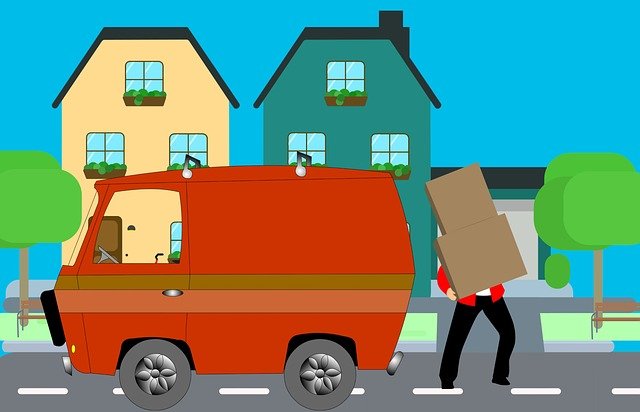 1. Before Three Months
This is the time to do all the planning of what is going to happen later on. Every day you have to spare one hour from your daily life and make sure that you make a list of the items that you need to pack with cheap packing boxes. You also need to set up your budget as well. Depending upon whether you're planning to move to a similar state or a different state, you need to know about the cost. You also need to set aside some extra budget for any last-minute plan changes.
Furthermore, this is the perfect time to look for a good moving company. Make an appointment and book your dates beforehand. For that, you need to ask for recommendations from your friends or family members, look up online reviews and ask as many questions as you want to the moving companies. Clear your doubts before it gets too late. Ensure that you're perfectly fine with the pricing and also ask for insurance support too.
2. Before Two Months
When it's just eight weeks left, you need to contact your healthcare providers, so that your records can be transferred to a different location. The same should be done with your child's school so that your child's transfer certificate could be provided at the right time.
This is a good time to buy your packaging supplies and start pre-packing your belongings. It is better to check the entire list and see if you want to throw away or donate any items. While buying packaging items, you need to stock up on bubble wraps, labels, markers, packaging tapes, etcetera. You also need to buy a separate box for storing all your essential items, which you need access to at all times.
3. Before One Month
Start packing your non-essential items – the items that you'll don't need in the next thirty days. This includes most furniture and living room items. Identify the specific items and start putting them in their respective boxes.
Also, you need to keep a list of the things that you have so far put into the packaging boxes as well. You have to apply for changing the address of your residence and also for the transfer of your utility services, like electricity, water, broadband connection, cooking gas, etcetera.
4. Before Two Weeks
The first thing that you need to do is to confirm with your removalist's services regarding the time that they will be arriving at your home. You need to finish your packing process by this time, including all the non-essential kitchen items, like china, cups, silverware, and things that you don't require on a daily basis. 
You also need to pack up a bag containing all your essential items, like a mobile phone charger, toothbrushes, toiletries, daily clothes, etcetera, so that you don't have to open boxes to find them separately.
5. Before One Week
Almost all your major work should be done by now. It's time to clean your fridge and remove all the perishable items. You are also required to clean your house, your lawn, your basement, and practically every other place in your home so that the next tenant doesn't find the home difficult to stay. Ensure that you get your security deposit back from your landlord as well. 
An advance to the movers also needs to be made as well, depending on what you think is appropriate.
6. The Day Of Moving
Before you start the moving day process, be sure to take a good rest the night before. Plan your steps so that you can remain organized. Keep all your refreshments beside you, when you start the traveling process. It's also a very polite move to ask your movers regarding refreshments as well. 
Thing To Keep In Mind When Moving
There can be plenty of reasons why you'd want to move to another home – be it you want to curb down the monthly costs or just want a home that can be easily maintained. However, moving also comes with its benefits as you can now spend the time saved by not having to perform many family chores towards other uses such as hobbies, work & family. 
Look For The Available Amenities
When you're downsizing to a more modest home, you must look at the amenities that you're receiving in return. For example, if you like having an outdoor space, then ensure that your new home has such a facility. Otherwise, the move will certainly not be worth the time & money.
Similarly, if you love having a gym or tennis court near you for your fitness goals, make sure your new home has the same facilities – making your decision easier.
Requirement For A Personal Space
We all need our personal space. It's nice to have enjoyment and entertainment with our family members, but having personal space is extremely crucial for self-growth & self-reflection. Therefore, when you're moving to a home, ensure that it has a private room for your use case scenario. 
On the other hand, if you adore being with your family members all the time, then such a requirement might not be needed at all.
If you have a joint family with a lot of members (more than four), then you'll need a home that has enough rooms or space to accommodate them all. If you're trying to squeeze six or seven people within one or two bedrooms, then that will not work. At least three bedrooms are required for six or seven people.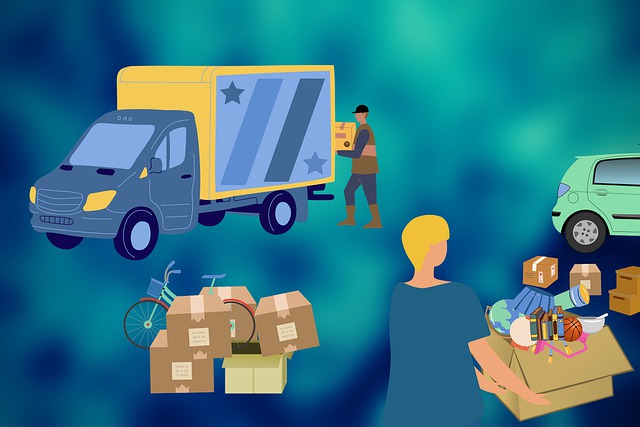 Therefore, you need to plan your requirements first and then proceed to look for homes that fit your needs.
Budget becomes a crucial factor when looking for a home because most homeowners downsize because they want affordability. If you're on a strict budget, then choose a home that you can afford and still enjoy peace of mind. There's no reason to overspend if your financial goals are something else. For instance, you need to pay for your child's college tuition fees and therefore need to downsize your home.